About Us
Happy Client Testimonials
Happy Client Testimonials
Happy Client Testimonials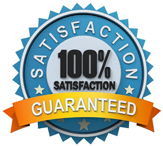 Our Mission is not just to serve our clients immediate needs, but go above and beyond in helping them get the most for their real estate dollar. KHIS is committed to providing the best inspection service on Kauai.
---
Having known Mike for years as he worked in the construction industry, I was excited to hear that he would be opening up Kauai Home Inspection Services. His decades of new home construction and existing home remodeling experience gives my Clients the depth of understanding required for such a large decision as a home purchase. As a Broker of Real Estate I appreciate the responsiveness Mike has shown by doing Home Inspections within 24 hours and getting my Clients the in-depth report the next day. That's what it takes when the clock is ticking on a 10 or 15 day Inspection Period! He is now my first call for Home Inspections.
As an active and busy real estate agent here on beautiful Kauai, I am always looking for ways to streamline and simplify my job. Mike at Kauai Home Inspection Services has made one part of my job very easy. Client feedback has been great with comments like thorough, friendly, and concise. I can now make one phone call and know that the home inspection will be done right and that I won't have to worry about deadlines being met. At this time I refer all my clients to Mike for home inspections.

Thanks Mike!
Mahalo for a thorough and well-presented report. I particularly appreciated your:

Avoidance of a "one size fits all" template style report;
Not using bland and repetitive jargon to describe functionality;
Reasonable pricing;
Timely availability

You've earned my business!
I am very happy to have found Mike at KHIS! Not only is he thorough, but his reports are extremely easy to read and are very clear and all encompassing.

He is making my job easier, and my clients happy!
Mike was a great help when we were deciding between two homes in the Kapaa area. On short notice, he made time to inspect a house that was offered "as-is", with no adjustments possible once an offer was accepted. A thorough inspection was critical! The report was sent to us quickly, with great photos and explanations of the good, the bad, and the ugly. Very helpful for prospective owners trying to buy a house in Hawaii while living in Wisconsin! Mike spent time on the phone with us as well, answering questions about the merits and deficits of both houses, ultimately helping us to make a decision that we are very pleased with.
Aloha Mike,
Your report exceeded my expectations and that was even after our phone conversation. The organization, photographs and depth of inspection on every item was above and beyond the industry standard in my recent experience.

You took the time to photograph and describe the foundation structure, electrical panels, water pressure reading, roof (including the solar water heater), cabinets and countertops, details of each bathroom, windows and doors, appliances and other details of the interior and exterior condition. Even if I had never seen this house other than the listing photographs, I would be able to make an informed purchase decision based on your report.

Thank you! I highly recommend KHIS to anyone in need of a thorough inspection.
---